The earthquake events are scaled either according to the magnitude or intensity of the shock. An earthquake in simple words is the shaking of the earth. It is a natural event. It is causes due to release of energy, which generates waves that travel in all directions.
National Geophysical Laboratory, Geological Survey of India has divided India into the following five earthquake zones:

Very high damage risk zone
High damage risk zone
Moderate damage risk zone
Low damage risk zone
Very low damage risk zone
Measuring earthquakes
Seismometers are the instruments which are used to measure the motion of the ground, which including those of seismic waves generates by earthquakes, volcanic eruptions, and other seismic sources.
A Seismograph is also another term used to mean seismometer though it is more applicable to the older instruments.
The recorded graphical output from a seismometer/seismograph is known as a seismogram. (*Do not confuse seismograph with seismogram. Seismograph is an instrument while seismogram is the recorded output*)
There are two main scales used in the seismometers: (1) Mercalli Scale and (2)Richter Scale.
1) Mercalli Scale:
The scale represents the intensity of earthquake by analyzing the after effects like how many people felt it, how much destruction occurred etc. The range of intensity is from 1-12.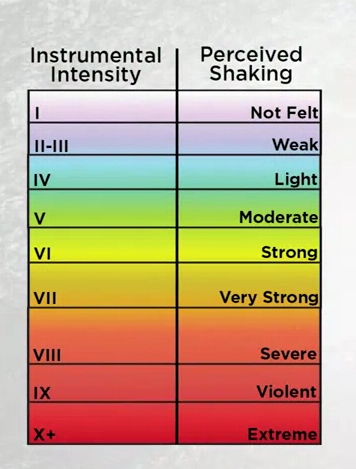 2) Richter Scale:
The scale represents the magnitude of the earthquake. The magnitude is express in absolute numbers from 1-10. Each whole number increase in Richter scale represents a ten times increase in power of an earthquake.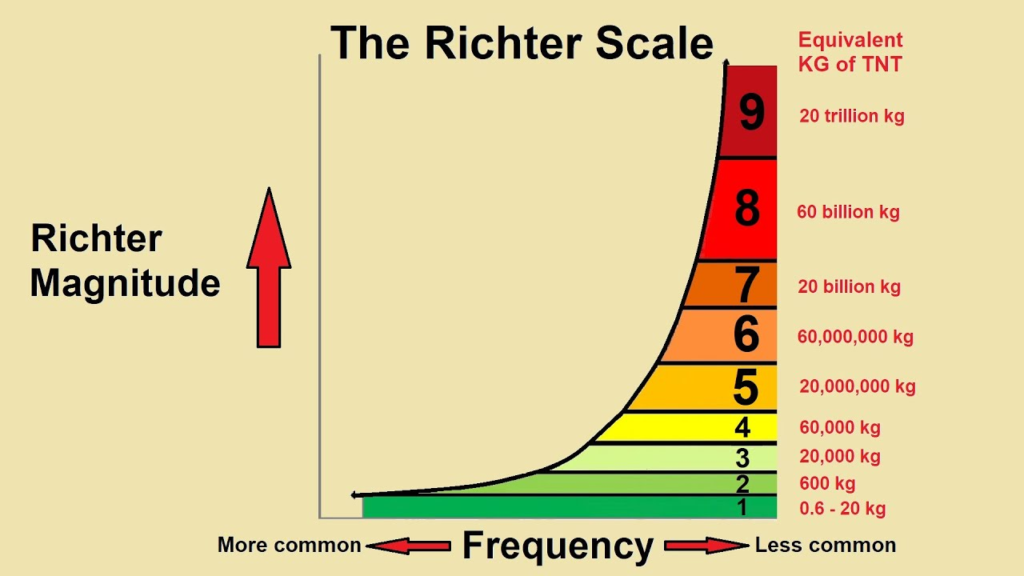 Read Also: Tata Power becomes most attractive employer brand; Amazon follows: Report