Earthquake is the form of energy of wave motion transmitted through the surface layer of the earth. An earthquake is the shaking of the surface of the Earth, resulting from the sudden release of energy in the Earth's lithosphere that creates seismic waves.
Effects of an earthquake
An earthquake can cause all sorts of damage to infrastructure and human life. The most widespread form of damage caused by earthquakes is building collapse.
Human Life and Poverty:
The loss of human life is perhaps the most tragic consequence of an earthquake. In highly populated areas, a large earthquake can result in thousands of casualties. An earthquake can also cause severe damage to a region's economy and disrupt vital services. This can lead to long-term poverty for the people who live there.
Environmental Destruction:
An earthquake can cause landslides, tsunamis, and other forms of environmental destruction. This can lead to the loss of valuable ecosystems and habitats. It can also cause pollution and contaminate water supplies.
Economic Effects:
The economic effects of an earthquake can be devastating. Earthquakes can damage infrastructure, disrupt supply chains, and cause inflation. They can also lead to increased costs of living and decreased productivity.
Other Natural Disasters:
Earthquakes can also trigger other natural disasters, such as volcanoes and tsunamis. These disasters can cause even more damage and loss of life.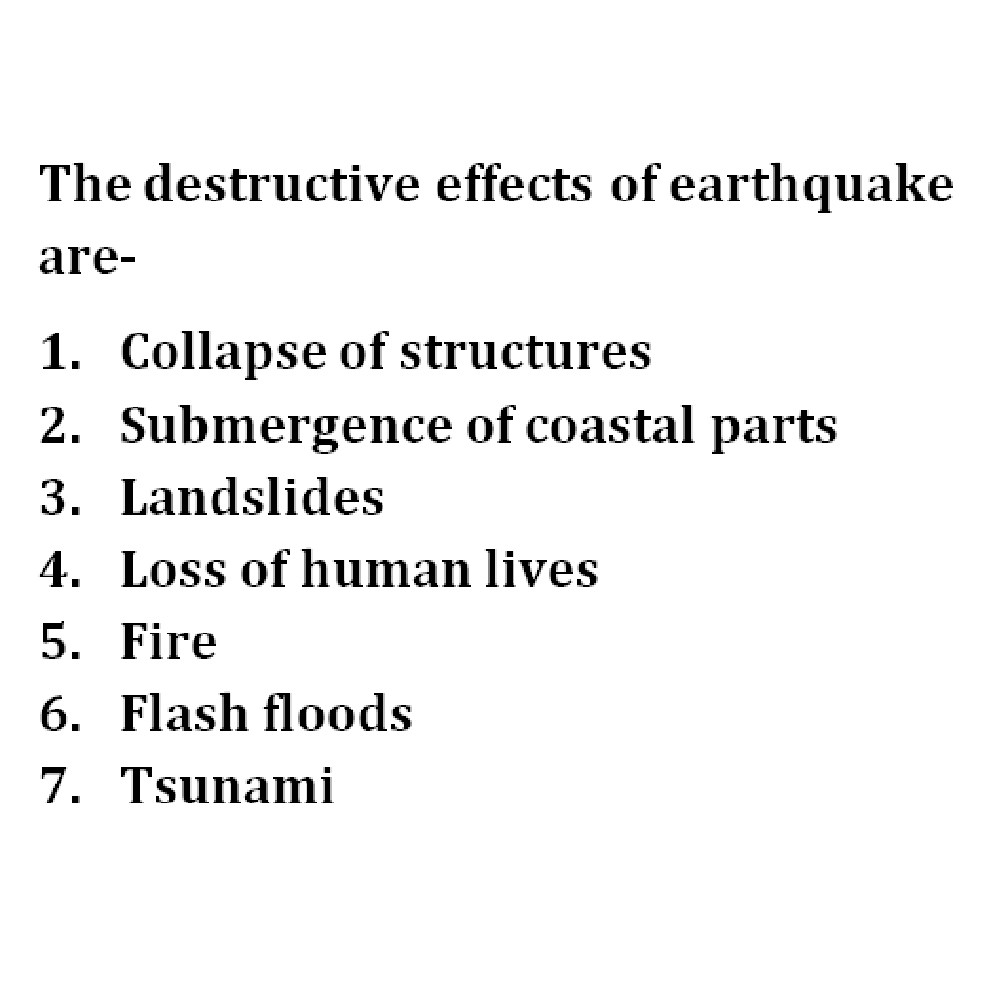 Read Also: INS Vikramaditya