A mountain is a landform that sharply protrudes above its surroundings and has notable local relief, steep slopes, and a tiny peak region. It's common knowledge that mountains are bigger than hills. India's mountains are essential in shaping the nation's environment.
Nearly 27% of the world's land surface is covered by mountains. 80% of the planet's fresh surface water comes from mountains.
Mountains can be divided into a wide variety of categories according to, their time of origin, their height and how they formed.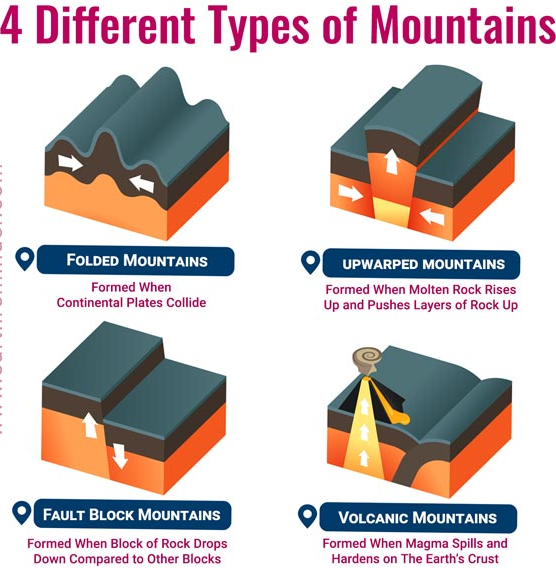 Mountain formations are classified under the following categories:
Dome Mountains
Types Of Mountains,Types Of Mountains
Read Also :Second Order Relief