The Indian Government promulgated the National Offshore Wind Energy Policy in 2015. Offshore wind energy harnessing is still an underdeveloped sector in the country and the policy aims at changing that. In this article, you can learn all about the National Offshore Wind Energy Policy, 2015.
About Offshore Wind Energy
The deployment of wind farms in bodies of water constitutes offshore wind power or energy. It is the clean and renewable energy obtained by taking advantage of the force of the wind that is produced on high seas.
In the high seas, offshore wind energy reaches a higher and more constant speed than on land due to the absence of barriers.
How does Offshore Wind Energy Work?
We harness the power of the wind at sea to obtain offshore wind energy, as the wind reaches a higher speed and remains more constant due to the absence of barriers.
It is a clean and renewable energy source that takes advantage of the force of the wind generated on the high seas.
To extract this energy, we install mega-structures that are seated on the seabed and equipped with the latest technology.
Current technology allows offshore wind farms to be located in shallow waters (up to a depth of 60m).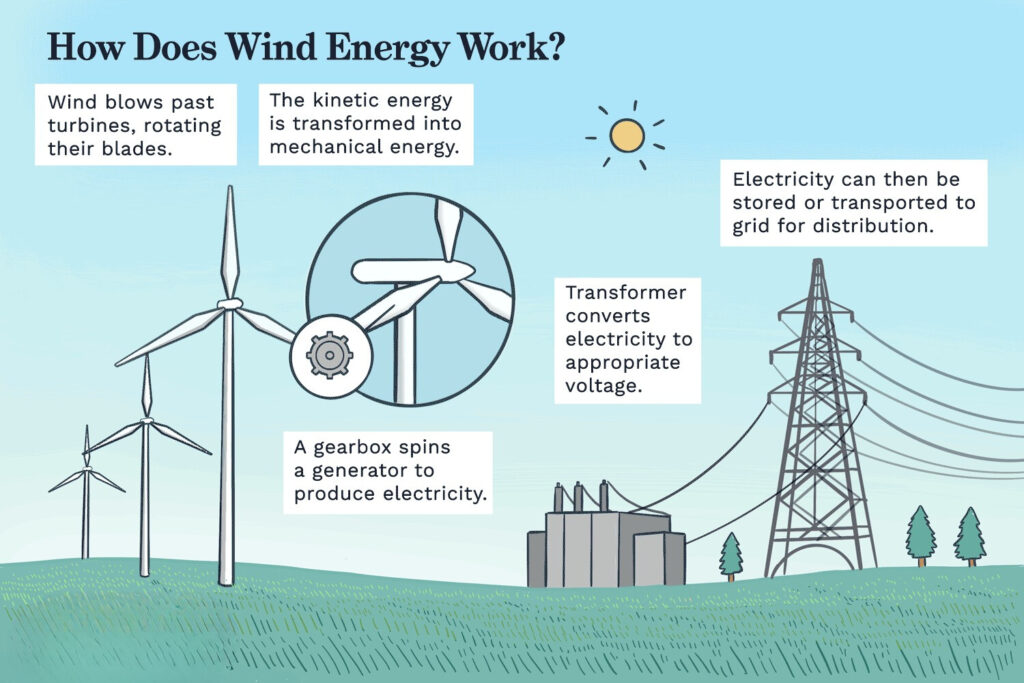 Pros and Cons Of Wind Energy
Pros:
When properly placed, wind energy can produce low-cost and nonpolluting electricity about 90% of the time.
There is minimal waste generated by a wind farm—nothing needs to be carted away and dumped, no water supply is needed to cool machinery, and there's no effluent to scrub or clean.
Once installed, wind turbines have a low operating cost, as wind is free.
It's space flexible: You can use a small turbine to power a home or farm building, a large turbine for industrial energy needs, or a field of giant turbines to create a power plant-level source of energy for a city.
Cons:
Wind reliability can vary. In addition, weak or strong winds will shut down a turbine and electricity won't be produced at all.
Turbines can be noisy depending on where they are placed, and some people don't like the way they look. Home wind turbines might offend neighbors.
Wind turbines have been found to harm wildlife, especially birds and bats.
They have a high initial cost, though they pay for themselves relatively quickly.
Advantages of Offshore Wind Energy
Clean and renewable energy source (non-polluting and unlimited).
The wind blows more at sea than it does on dry land and can produce up to twice the power obtained from onshore facilities.
The offshore wind energy plants also are less noisy and have a lower visual impact in comparison to their onshore counterparts.
It is easier to transport the turbine components needed to install a wind farm offshore which is why wind turbines with unit power of over 10 – 15 MW are feasible in an offshore setting, while on land, the maximum unit power is around 5 MW.
Offshore Wind Energy in India Development
The nodal ministry for the development of offshore wind energy in India is the Ministry of New and Renewable Energy. The Ministry will monitor the overall development of offshore wind energy in India, coordinate with other departments/ministries as well as international agencies for the same, and also coordinate the tariff setting and regulations.
GOI has permitted Foreign Direct Investment (FDI) up to 100 percent under the automatic route for renewable energy projects, including offshore wind energy projects.
Conclusion
Offshore wind is an important component of India's plan to install 500GW of renewable capacity by 2030 and to achieve its target of reaching net zero by 2070. However achieving ambitious offshore wind capacity, particularly within a short time frame, would require a firm commitment to rapidly establish the broader ecosystem and regulatory environment that is necessary to attract commercial developers and private capital.
Read also:- Wind Energy
---