Coastlines of submergence include ria coast and fiord coasts. A ria coast is formed when a rise of sea level or a crustal sinking (or both) brings the shoreline to rest against the sides of river valleys previously carved by streams.
Ria
When a region is dissected by streams into a system of valleys and divides, submergence produces a highly irregular shoreline called ria coastline.
The coast of south-west Ireland is a typical example of ria coastline.

Fjord
Some coastal regions have been heavily eroded by glacial action and the valley glacier troughs have been excavated below sea level.
After the glaciers have disappeared, a fjord coastline emerges.
These coasts have long and narrow inlets with very steep sides.
The fjord coasts of Norway are a typical example.
Dalmatian
The Dalmatian coasts result by submergence of mountain ridges with alternating crests and troughs which run parallel to the sea coast.
The Dalmatian coast of Yugoslavia is a typical example.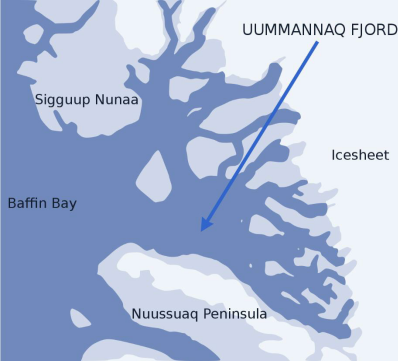 Read more ; Marine Erosional Landforms