Rainfall in India shows a great deal of variation. India is a fairly large country in terms of its physical area, and the climatic conditions vary greatly from region to region. The distribution of rainfall in India also reflects this. Some locations receive a lot of rain, while others just get a little. The yearly data from the Meteorological Department in 2022 show an average rainfall in India of 92.5 cm. The Average Annual Rainfall in India is roughly 115 inches (2900 mm). However, it varies greatly across the nation, falling as low as 50 inches (1270 mm) in the western Himalayan area and rising as high as 160 inches (4000 mm) in the northeast.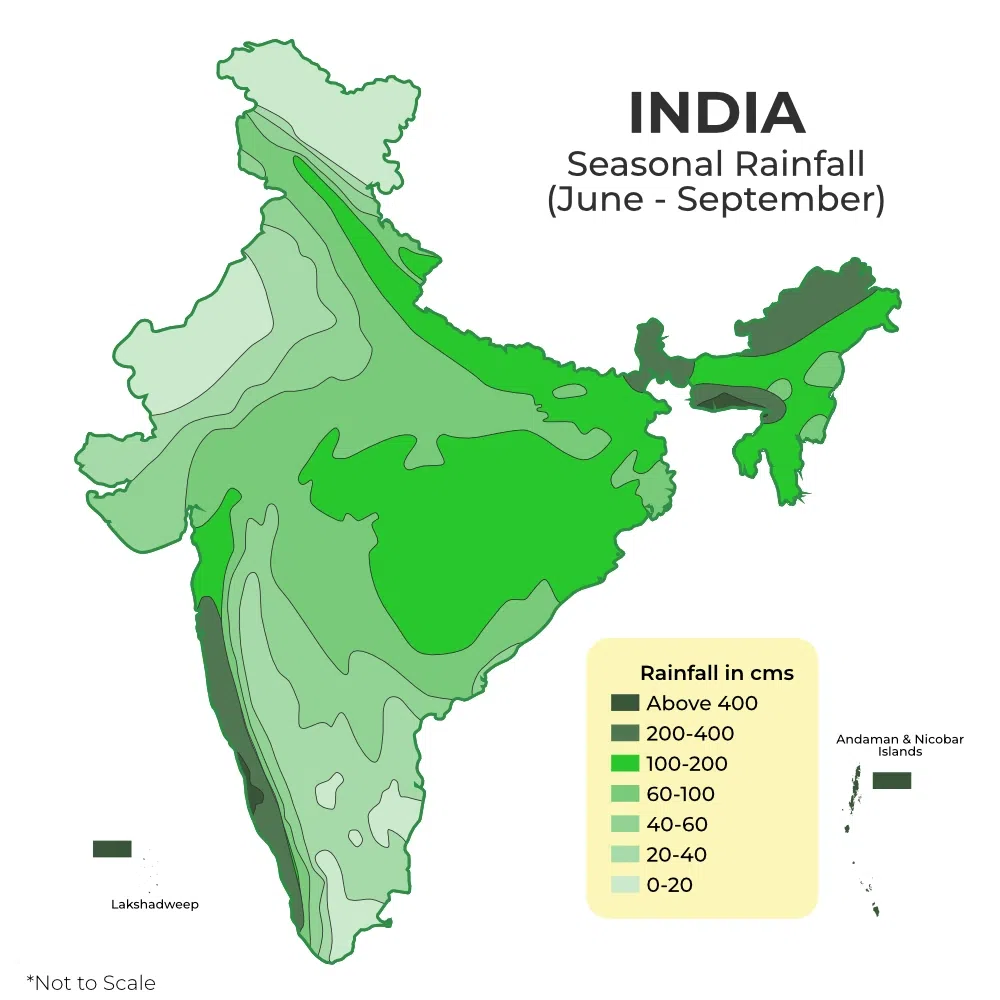 Rainfall patterns of India:
The heavy rainfall region has more than 200 cm of rainfall annually.
The moderate rainfall region has annual rainfall between 100 to 200 cm.
The low rainfall region has annual rainfall between 50 to 100 cm.
Inadequate rainfall region having annual rainfall is less than 50 cm.

Normal rainfall:
If total rainfall between June and September is 10 percent plus-minus variation average rainfall of larger duration.
Some regions of India receive above normal, below normal, and normal. At the same time, some regions of India such as the western ghats and northeastern states received high rainfall causing floods, some regions of India such as western Indian and the shadow region of western ghats received very low rainfall causing drought.
Rainfall distribution
Read Also: Ecological Succession